"We are passionate about Neapolitan pizza, sourcing the best local ingredients, and providing exceptional service"
We are Amber + Jo Iles, a husband and wife team who met in the kitchen as chefs in 2009. After taking on a handful of event catering jobs and having visited the birthplace of pizza, Naples, we soon noticed that no one else was cooking proper Neapolitan pizza in the Shropshire / Mid Wales area. So it was here, in 2012, that we began our pizza spinning journey by investing in our first wood-fired oven.
We spent four years earning our catering stripes with a gazebo set up before buying a van in 2016. At the time there wasn't a mobile pizza van in the local area and thanks to our strong catering background we had an inkling that a more relaxed, street food catering style was about to become BIG news!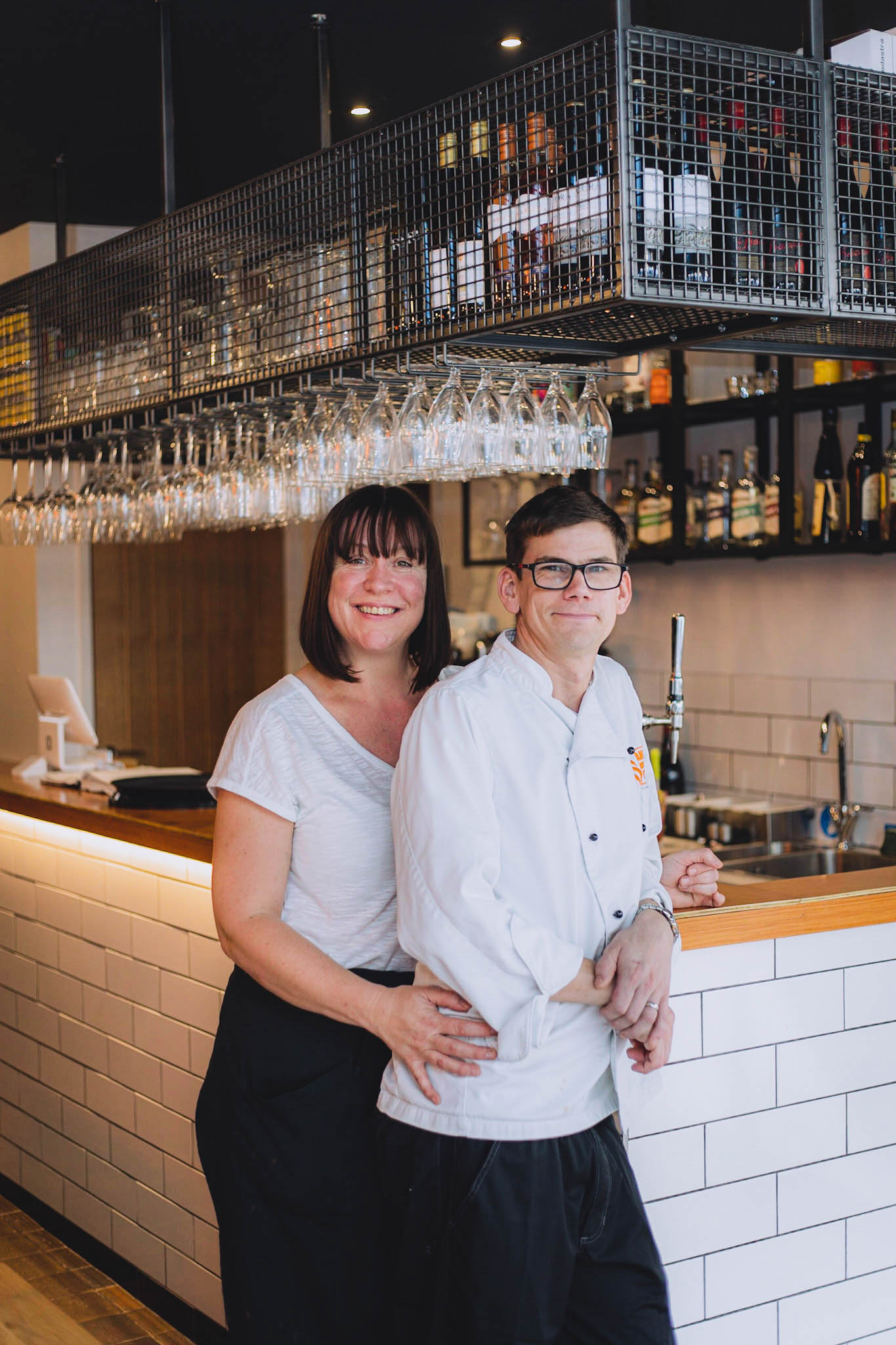 We've always loved pizza, enjoying a regular pizza night as a family for years before the business had even kicked off! But what we love most about Neapolitan pizza in particular is the authenticity, the craftmanship and the use of traditional and non-traditional cooking methods. Technology evolves but the method of making dough hasn't changed very much at all. And let's be honest, it's all about the dough!
We have been working, cooking and honing our pizza making skills together ever since. Catering too many weddings, festivals and private events to count before taking the leap and signing the lease on our restaurant in 2021, fresh out of the pandemic. Although understandably cautious we just couldn't ignore the incredible local support we had received from the local Oswestry community who had kept us going throughout the Covid-19 pandemic. You guys love proper Neapolitan pizza as much as us!
- fave pizza? -
"Jo's favourite pizza is the Meatfeast and mine is the seasonal Butternut Squash base pizza with creamy Gorgonzola and spicy Nduja"...yum!