Blog
We knead the dough - behind the scenes with a Pizzaioli
Published:
Modified:
We knead the dough - behind the scenes with a Pizzaioli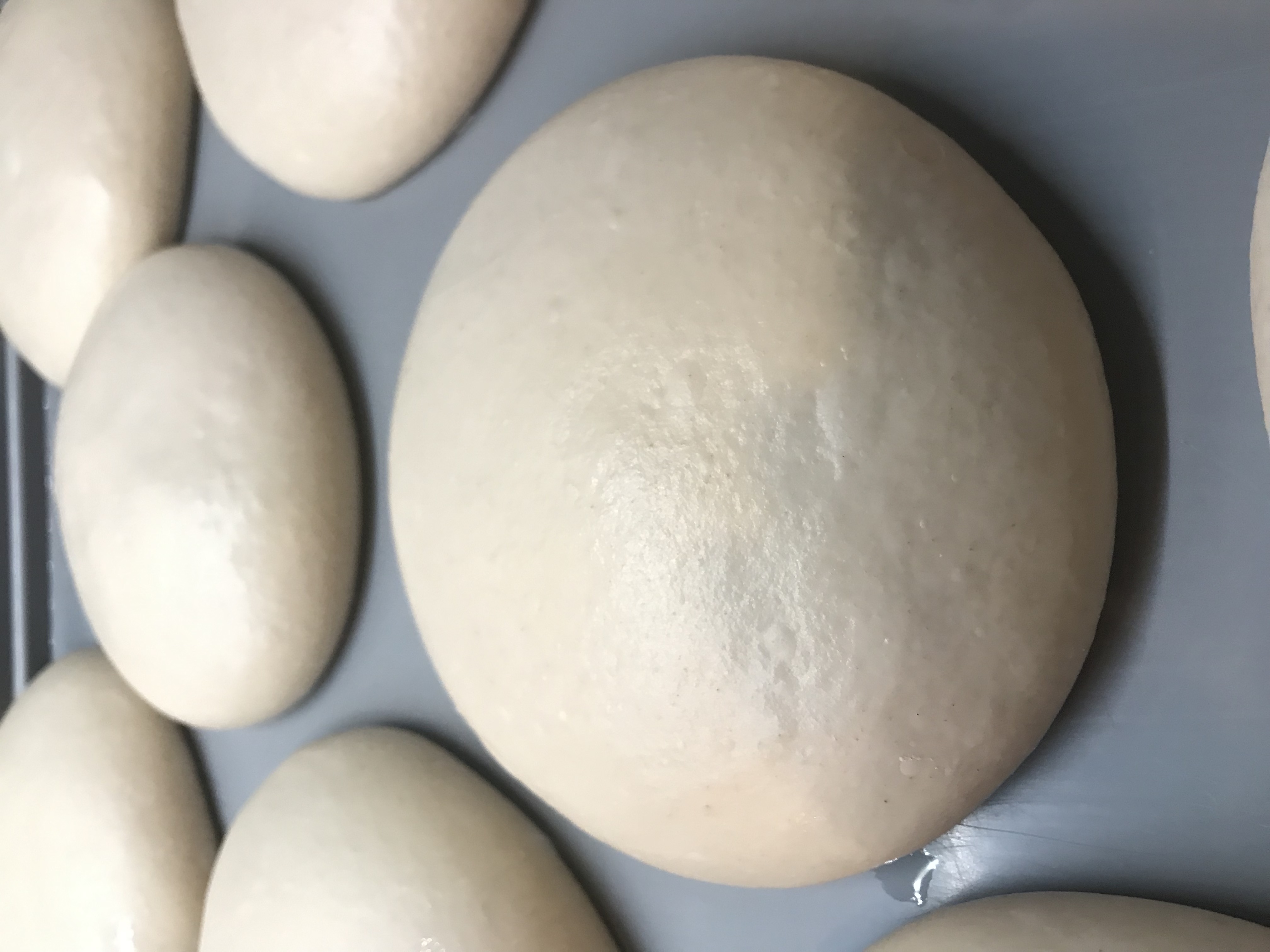 To the untrained eye, our pizza van rocks up at a wedding, opens the hatch and seamlessly feeds pizza to the masses for a few hours before quietly driving off into the night. What most people don't get to see is the all the preparation and hardwork that occures in the days leading up to the wedding day itself.


The process starts on Tuesday. Your guest numbers will already be confirmed at this point, so we know how much fresh dough to make. Theres no secret recipe, just 4 simple ingredients...flour, water, yeast and salt. They are then combined to form a dough, which is left to cold prove in our fridge for 48-72 hours. The day before the wedding Chef Amber sets about the task of balling up all the dough into pucks and laying them into trays. It then goes back to the fridge for its final prove over night. This is when the flavour develops and gives us the best tasting pizza!
Theres no secret recipe, just 4 simple ingredients...flour, water, yeast and salt
On the morning of your wedding its all systems go back at AWFK HQ with lots of food prep and back of house tasks. Our ingredients are sourced locally as much as possible and great care is taken to ensure that your getting the best quality and freshness. The chorizo is sliced, the mushrooms, onions and peppers all freshly chopped, not forgetting the ham and our house recipe chilli beef. Our mobile kitchen and wood fired oven is given the once over by Chef Jo, who makes sure the pizza van is clean and looking in tip top condtion for your special day and that we have everything we need on board to aid a smooth food service.
The oven is lit 2-3 hours before traveling which helps get the heat and energy into the oven floor. Our wood fired oven is a real beauty and one of the best ovens manufactured here in the UK. It is extremely good at retaining its heat whilst in transit and we arrive with a hot oven. Once on site, we give the oven a final blast of heat and we are ready to rock & roll!