Blog
Oswestry's First Proper Pizzeria - an update
Published:
Modified:
We're excited to share our pizzeria progress with you - from building works, to interiors plans, sharing some love for our local suppliers and a few hints about what you can expect on our menu...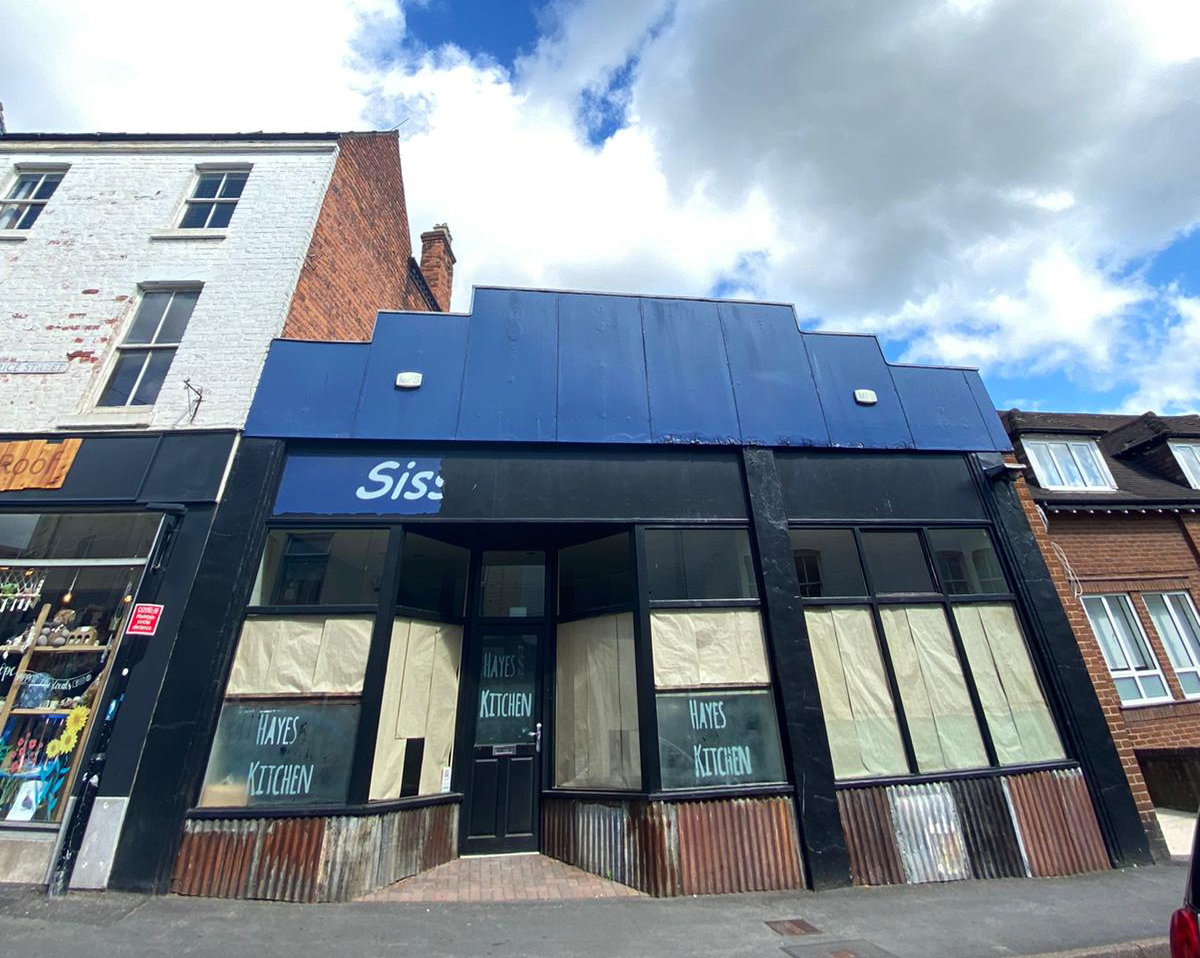 Oswestry's First Proper Pizzeria
It may not feel like it some days but we are definitely making progress. For those that had visited Hayes Kitchen before I'm sure you'll see quite a big difference, but coming here every day and waiting on a couple of major jobs to be done, sometimes it doesn't feel like it. Anyone who has commissioned a large project will probably be able to understand!

Anyway, here are a few things that we definitely can fill you in on...

So, we've ended up reconfiguring the floor plan slightly. We're opening up the kitchen because we need more space in there; for the team, the ovens, storage and our super dooper new mixer (more on that another time). This means the kitchen will be fairly open to the restaurant so you'll be able to see, and smell, the pizzas as they're cooking – is there a better smell? We don't think so!

We're not really into having a 'theme' as such but the interior vibe we're going for is industrial / cool / urban. Using natural wood tables, metal features, metro tiles and exposed brick walls with some neon and wall art thrown in for good measure. We've been hitting Pinterest pretty hard over the last few months so it's amazing to see all of our ideas and plans finally become a reality.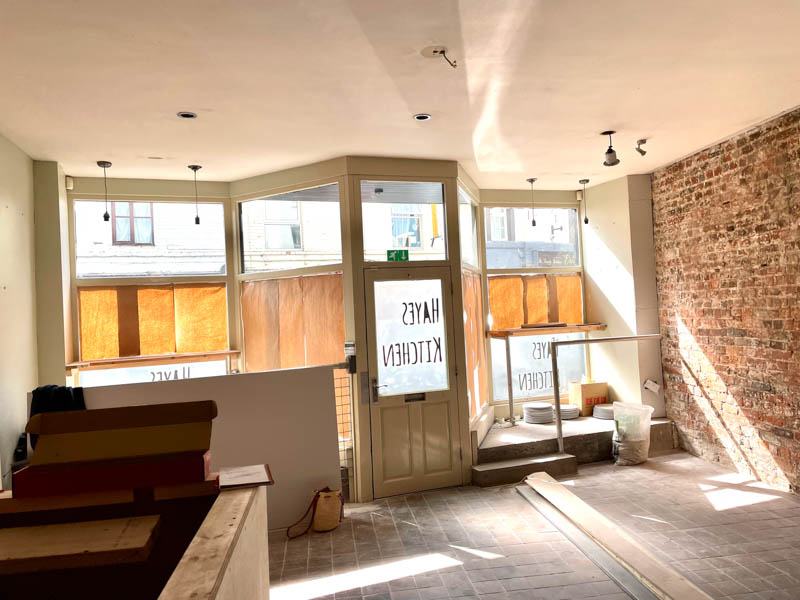 We're trying to recycle and reuse as much as possible as well as comissioning local suppliers and tradespeople wherever we can. This includes Divine Materials in Oswestry who are making our bespoke booth seat – very exciting. And J & I Carpets who are installing the anti-slip safety floor - possibly not quite as sexy, but just as important! Tipples in Shrewsbury provided us with our mega pizza plates, we sourced our glasses and tableware from neighbour Upstairs Downstairs, and we're in talks with the brilliant Doodle Deb regarding artwork for the walls. Told you it was all coming together!

Now onto the really fun stuff...the menus! If you've had a pizza from us before you'll definitely recognise some of the classics. There will be a couple of new additions to the menu and regular seasonal specials available too. For starters we're looking at marinated olives, homemade focaccia and local charcuterie. For sides we're big fans of lip-smacking seasonal salads so expect a couple of those on there as well everyone's favourites; fries - plain and deluxe! As well as delicious craft beers and wines we're passionate about having a good selection of non-alcohol drinks too so you can expect artisan teas and coffees, soft drinks, and some very well researched 0% booze options too.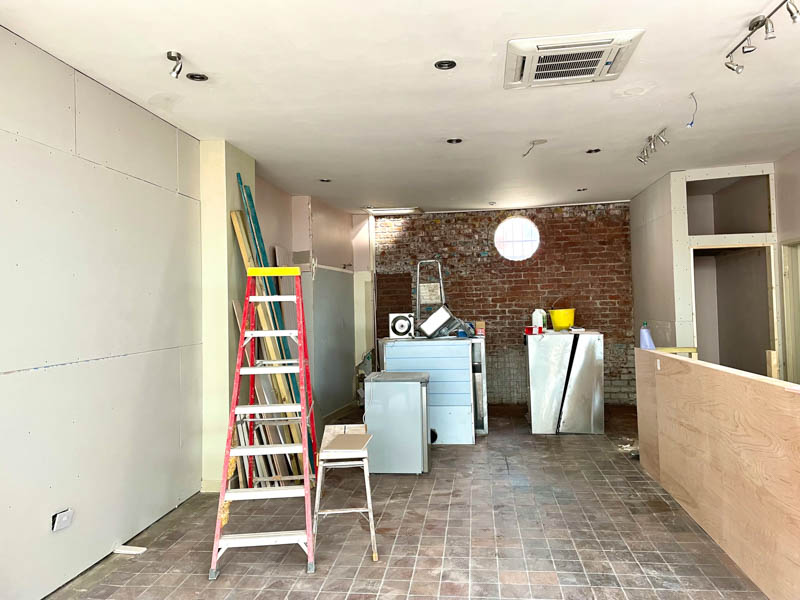 Of course we'll have a selection of dips including Jock's Hot Sauce - perfect for dipping or splashing, and we're delighted to be teaming up with a brilliant Welsh mozzarella supplier too, The Buffalo Dairy. In May 2013 we helped to fund a kickstarter project to help a buffalo farmer in Aberystwyth start producing the first buffalo mozzarella in Wales. After a few false starts he is finally producing and it just so happens to be in the same year that we're opening our restaurant, a very happy coincidence!

So that's where we're up to at the moment. The next exciting things to happen will be the electrics (lighting), building the bar, tiling, installing the kitchen, painting, recruitment and basically just buying ALL the stuff. Such exciting times ahead. This honestly is a dream for us and we're so grateful that you're coming along for the ride! Keep your eyes peeled for more updates coming soon.