Blog
Hello from us, Amber & Jo
Published:
Modified:
A re-introduction to the pizza foodies behind Amber's Woodfired Kitchen...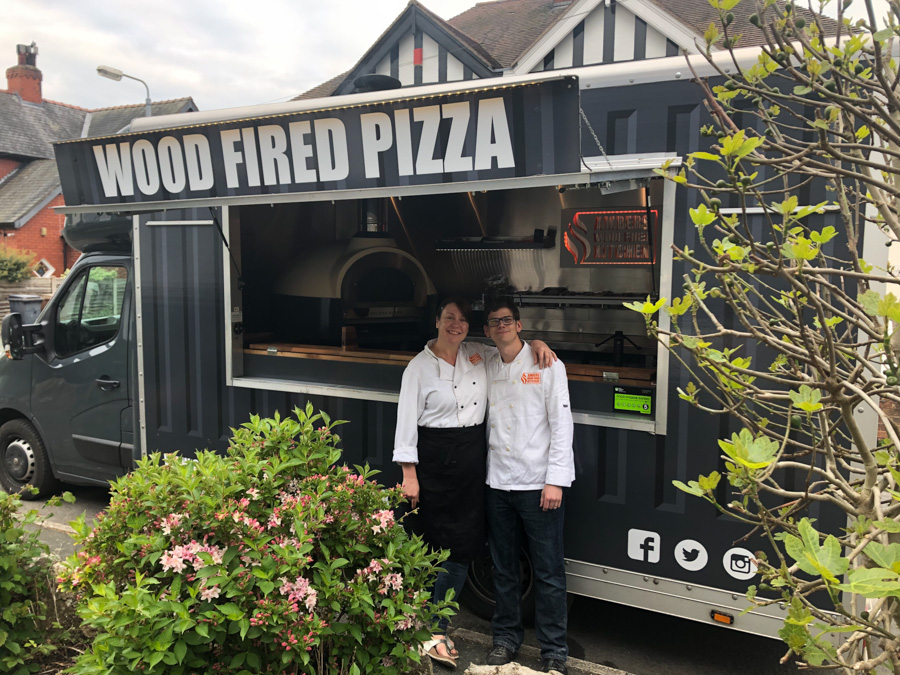 Amber's Woodfired Kitchen
We've had a wave of new customers and followers recently, largely due to the massive curve ball that 2020 has thrown us all.

It's meant we've had to swap out catering for large weddings and events for taking to the road delivering our wood-fired Neapolitan pizza to our local communities in the Oswestry / Mid-Wales area. We've really enjoyed meeting and greeting lots of friendly new faces in person, but we thought we had better reintroduce ourselves to our online community too!

For those that don't know (or hadn't already guessed) we are a couple and married 5 years ago, after meeting in the kitchen, as chefs, in 2009. Living, working and lockdown-ing together has been an interesting experience, but that's another story entirely!
Amber's Woodfired Kitchen started from humble beginnings in 2012 cooking anything really, in any location that wanted us. Our background as chefs gave us the knowledge and the technical know-how to deliver high quality and tasty food en-masse, always inspired by our travels.

We have particularly fond memories of catering our very first wedding booking on 5th May 2012. It started with a conversation with a friend who was struggling to find a caterer to serve the food she wanted for her wedding. She was a vegetarian - on a budget - who didn't want a formal, 3 course wedding breakfast. With our cheffing background and knowledge of world foods and flavours, we knew we had the ability to deliver the wedding food she really wanted for herself, her husband, and their 160 guests!

After catering at different events for 6 months where we served up a range of food styles, we noticed that no one else was cooking real, Neapolitan, wood-fired pizza in the Shropshire / Mid-Wales area…so we took the leap and invested in our first wood-fired oven.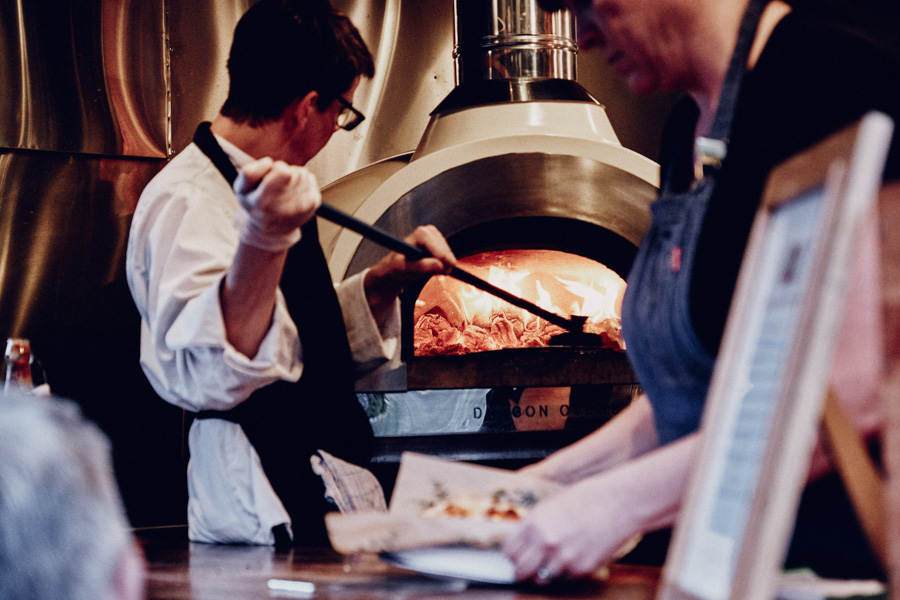 We then spent 4 years earning our catering stripes with a gazebo set-up cooking authentic Italian pizzas before buying our pizza van in 2016. At the time there wasn't a pizza van in the Shropshire area, and we had an inkling that street food catering was about to become massive news in the wedding industry.

The last couple of years have seen us travel around the country with our van feeding thousands of hungry wedding guests and doing amazing (but tiring) week-long stints at festivals, dishing up wood-fired pizza and world-inspired mezze platters.

And while business is a little restricted at the moment our current pivot has meant we have now had the opportunity to feed our local communities from Wednesday - Sunday, every week! This has been a great achievement and something we're over the moon to be able to do - especially during this difficult time.

We will keep our fingers crossed that the wedding and events industry will recover when it's safe to do so but until then, locals, you can pop an order in HERE and enjoy our fresh Neapolitan pizzas in the comfort of your own homes!
Pizza & love x