Blog
10 Reasons Why Street Food Should Feature at Your Wedding
Published:
Modified:
Street food wedding catering just keeps growing in popularity and here are some (delicious) reasons why...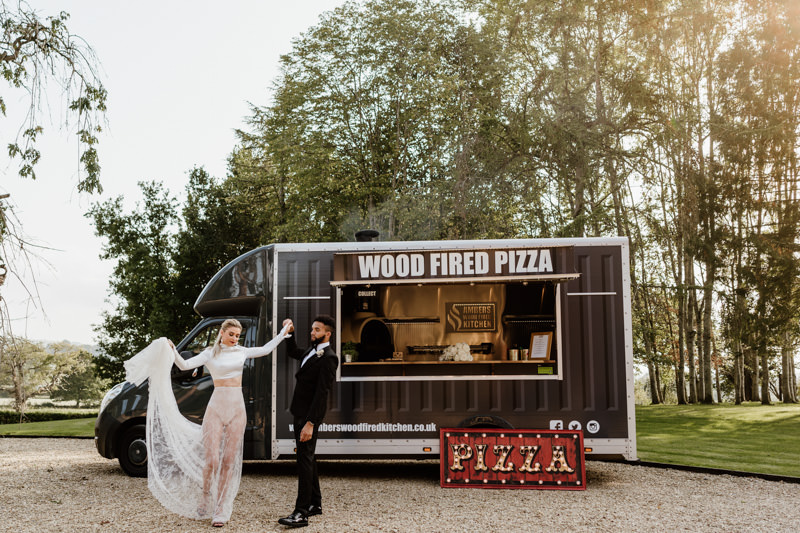 10 Reasons Why Street Food Should Feature at Your Wedding
Here at Amber's Wood-Fired Kitchen we take food very seriously! We also know that choosing the food and drink for your wedding is one of the most fun parts of the wedding planning process.

More couples than ever are opting for DIY style weddings and we have a feeling that 2021 will be no exception. Choosing street food to feature in your wedding celebrations will make your day feel personal, relaxed and memorable. 'Street food' no longer conjures up visions of dodgy burger vans. It now means fresh, exciting cuisine cooked with love, with flavours from all over the world.

We're experts in serving up piping hot Neapolitan pizza from our customised van. But we've also seen grazing tables, massive paellas, and pop up coffee bars at weddings to perk your guests up so that they can continue dancing long into the night!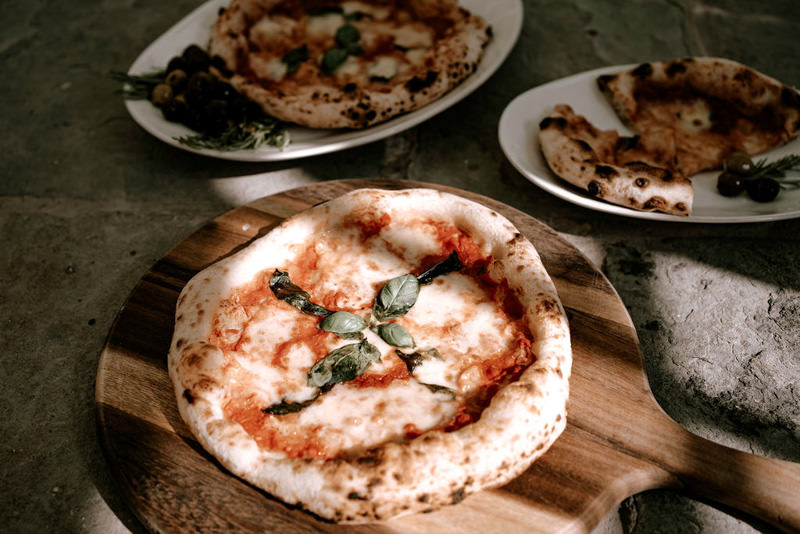 Here are our top 10 reasons why street food should feature at your wedding too...
The variety of street food is endless!
Regardless of whether you're a lover of authentic Italian pizza, juicy burgers or prefer flavoursome Asian cuisine - there's nothing you can't find in a food truck these days.
It's always super fresh
Place you order and watch the professionals make your food fresh in front of you, wait only a few minutes and enjoy hot out of the oven!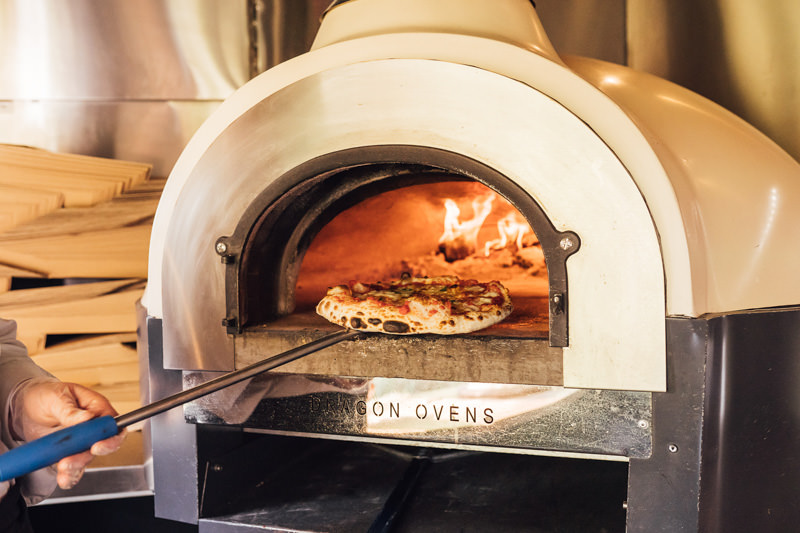 You can feed your crowd on a budget
Aside from being expensive, traditional wedding catering often includes a multi-course meal, which many don't manage to finish. Rather than big plates, guests might like smaller bites or sharing platters making street food the perfect alternative.
The flexibility
You don't have to be restricted by your venue. No matter if you're planning a festival wedding, keeping it cheap in your parent's garden, or dream of getting married on a hilltop in Wales, there's no place your street food catering can't be served…within reason!!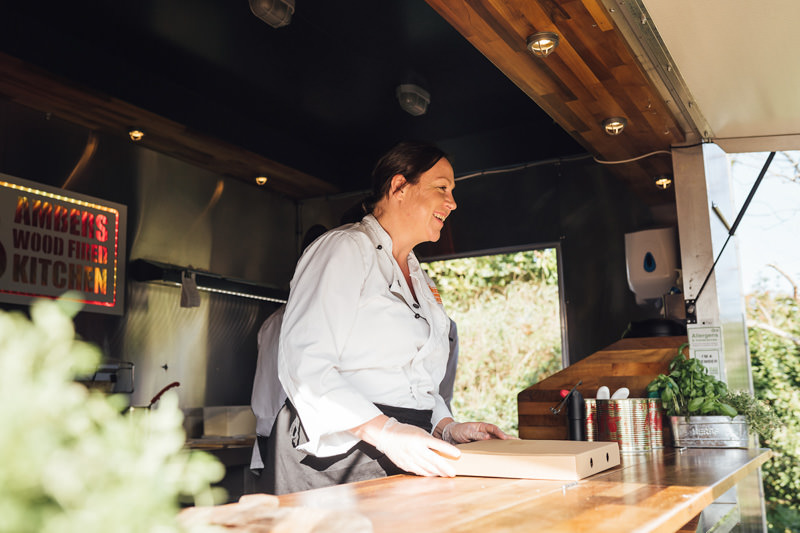 It's more than just the food
Oh, it's so much more! The theatre of the van arriving and the smell of freshly cooked pizzas in the oven. All this and more will keep your guests enthralled and entertained during the evening.
It's an all-round people pleaser
You're *almost* guaranteed that all of your guests will love it. Especially when it comes to wood-fired pizza...because who doesn't like pizza?! Menus can often be tailored beforehand too to suit your guest's dietary requirements.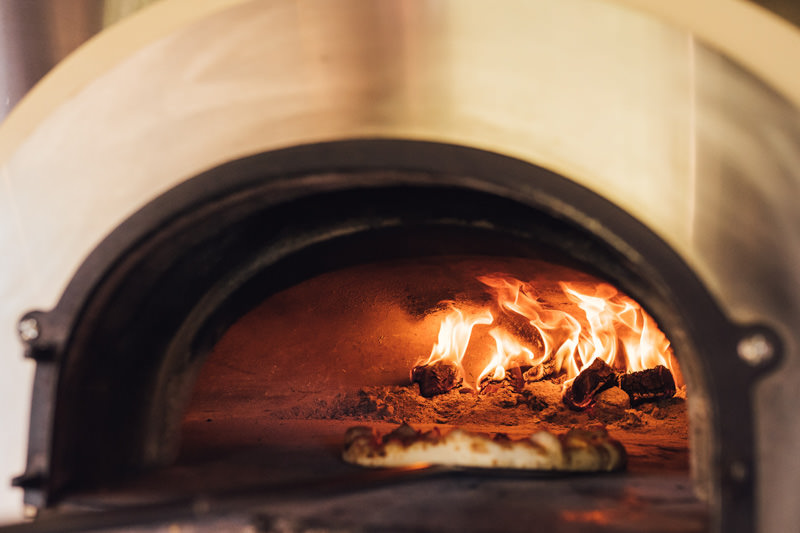 It's memorable
We've received countless reviews and testimonials over the years from our lovely couples saying how guests still talk about the pizzas from their wedding! What do guests remember the most? Awesome food!
It's standing-friendly food
Street food vans are perfect for late night snacks and cocktail hours. Enjoy catching up with friends with your pizza slice / tacos / ice cream in one hand and a glass of fizz in the other!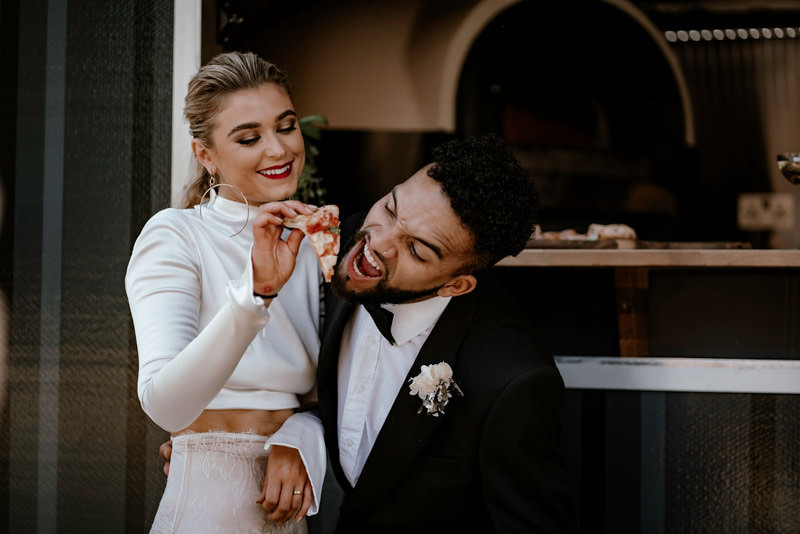 It's authentic
The best street food caterers have travelled, researched and taste-tested over and over again to ensure that you are served the very best authentic dish from their chosen country. Be that Italy, Spain, or Vietnam. It's a love, and an art.
Street food is great party food!
Ideal for feeding hungry party guests late into the night. Your wedding guests will love watching their pizza as it bubbles away! And once devoured it will give them the much-needed boost they need to hit the dancefloor and make it through to last orders.
And there we have it - we've established that street food trucks are cool, casual and totally tasty! They can also be a quirky and memorable addition to your wedding day, and often a budget-friendly way to feed your guests too.
If you're considering featuring street food at your wedding, just drop us an email!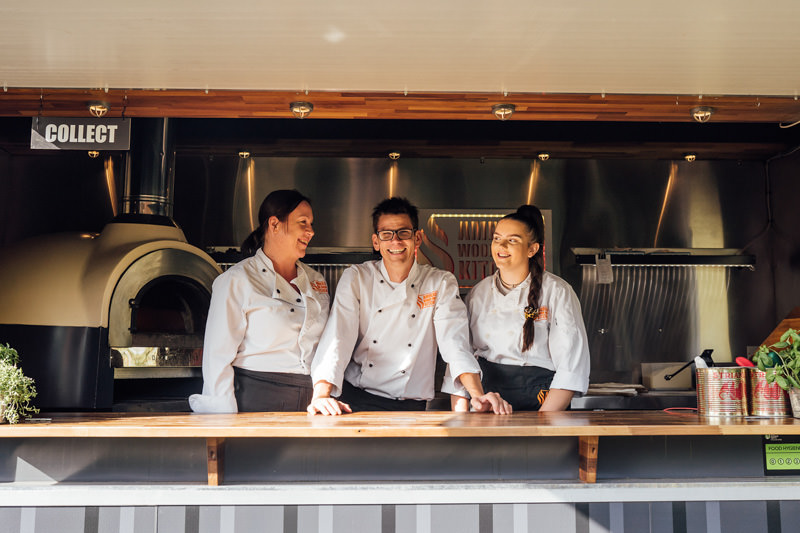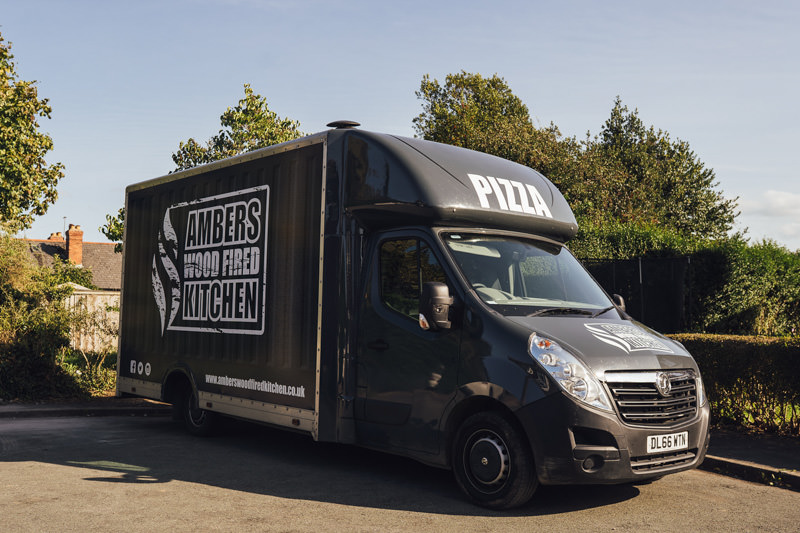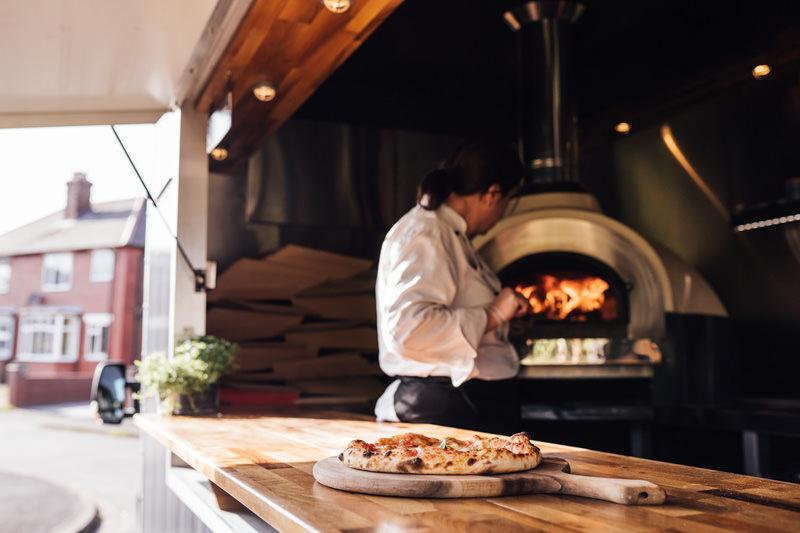 Photography by Sharron Gibson, Florence Fox Photography and Dani Louise Photography