Blog
Wedding Catering FAQs
Published:
Modified:
Our most popular wedding catering FAQs answered. Everything you need to know about booking Amber's Wood-Fired Kitchen's pizza van for your wedding reception.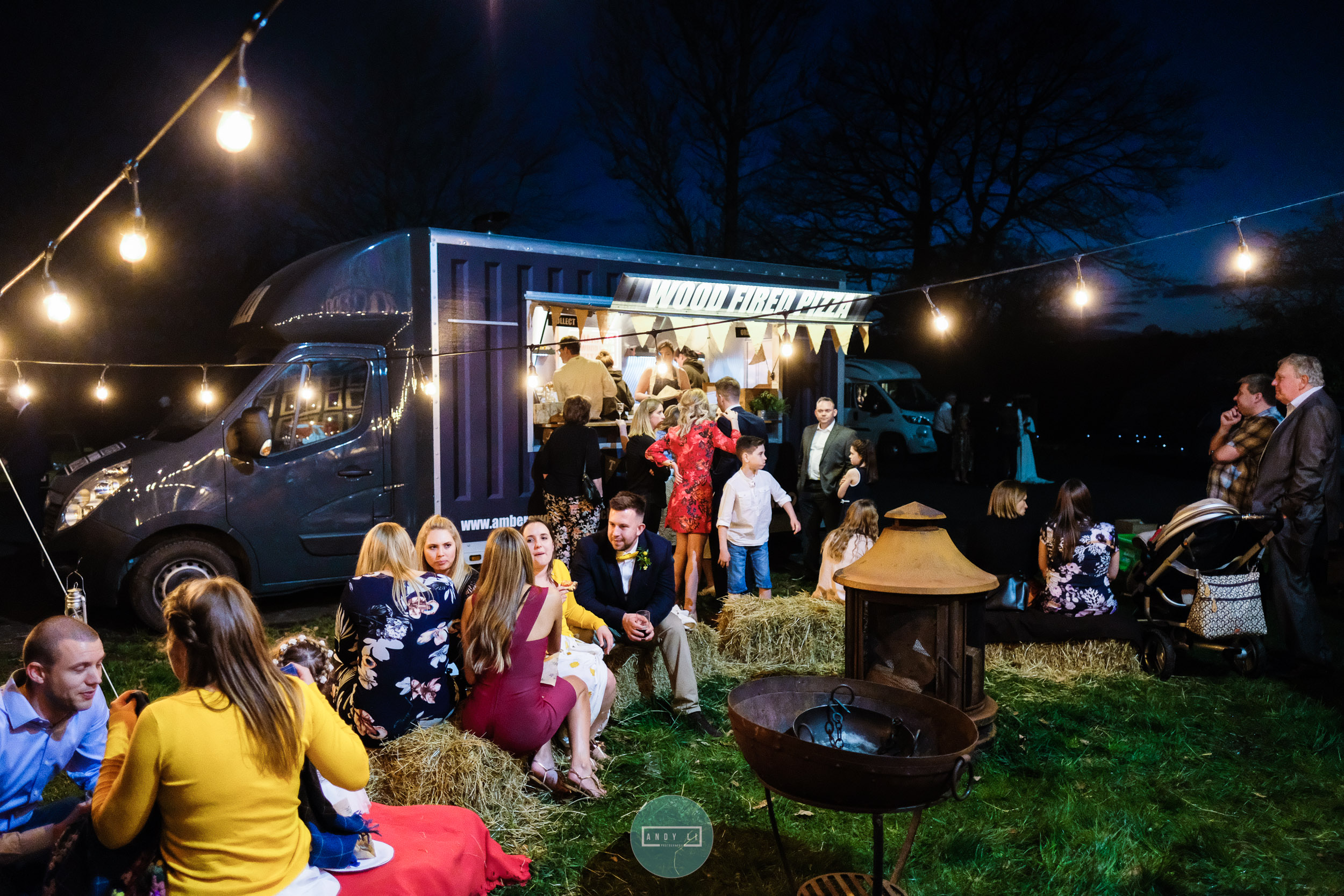 your WEdding faqs answered...
The wedding industry has certainly had it tough during the pandemic, and we still don't have a clear plan or road map for the months ahead (come on Boris!). We know that these plans can't be rushed as it's vital that the re-opening of weddings and events is done correctly, and safely. But we think it's fair to say that we, and our amazing couples, are looking forward to the day when we can look ahead and make future plans confidently and securely.
The majority of our wedding bookings have now moved into next year and beyond, with some couples making amendments to their guest list, wedding day schedule and even their venue.
We know that wedding plans are ever-changing and will continue to do so over the coming months. We also know that there is a lot to consider when planning a wedding (we've been there!) so we have answered some of our most popular FAQs to hopefully make planning your day, or deciding on your preferred wedding suppliers just that little bit easier...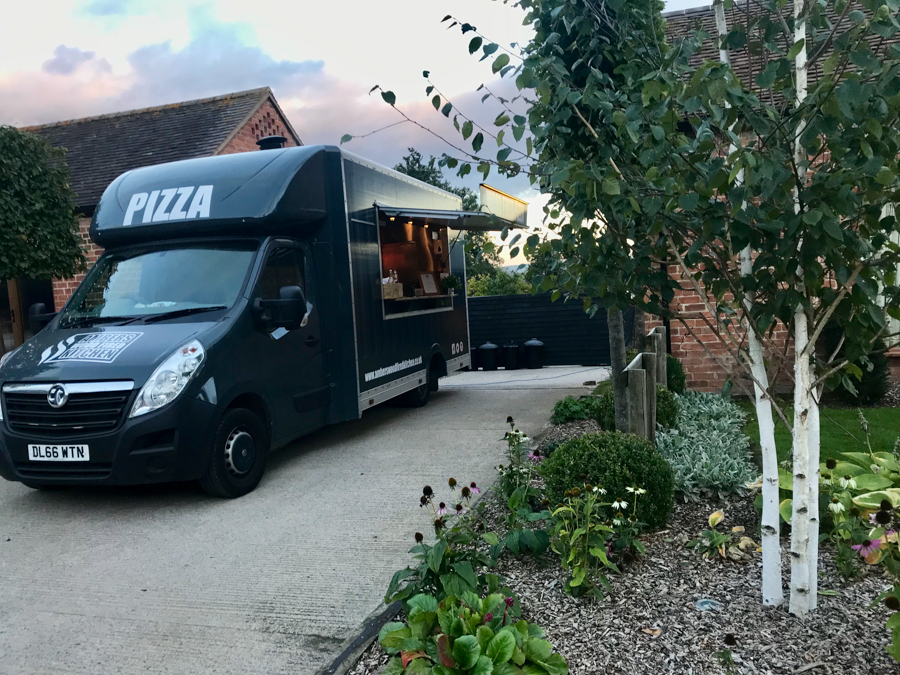 Which areas do you cover for wedding bookings and how far do you travel?
We are predominately Shropshire based. However we can also be found at weddings all over mid and north Wales, Powys, Herefordshire, Staffordshire and Cheshire.
How do we go about booking you for our wedding reception?
Bookings can be made via a brief description of the type of event you would like book, date, venue, guest numbers and food type you would like. A quote is then formulated based on the information given. A non-refundable deposit of 25% secures your booking and then the balance is due 28 days before your wedding day. Currently, we are offering one free date change for all new & existing reservations effected by CV19. Your date reservation fee will be transferred to a similar date within our availability with no extra charge.
Do you have a minimum order for booking?
Yes, ordinarily we have a minimum guest number of 50 in low season and 100 in peak season (1st May - 30th September), with mid-week dates and local weddings being negotiable. In light of current circumstances and government guidelines though this has now been lowered to a 30 guest minimum for weddings and private bookings during 2020.
Can we request what pizzas we have?
Yes, we can definitely tailor your menu to suit you! We have an extensive menu with something for everyone. Our menu consists of classical Neapolitan flavours and also a few family favourites. We recommend choosing up to 4 flavours to ease speed of service.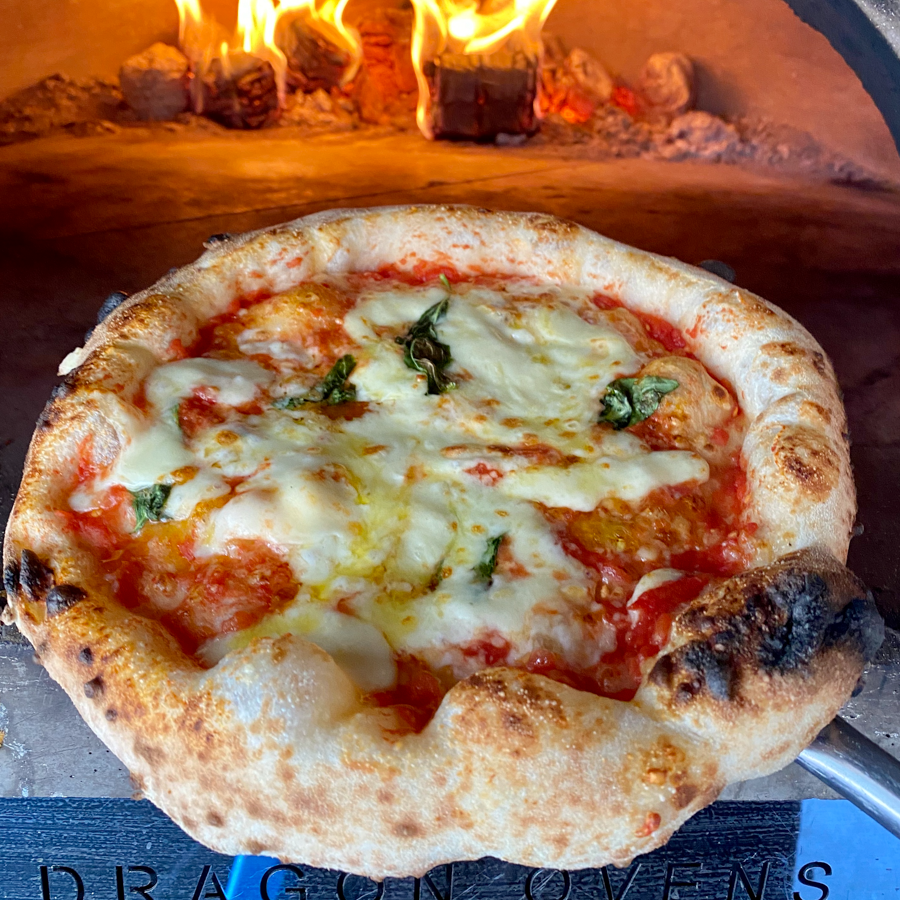 5. Can you cater for different dietary requirements?
Yes, we can cater for vegetarian, vegan, and for those following a gluten free diet.
Are we able to try your food before our big day?
If you are undecided which pizzas to offer on your menu, we can arrange a taster evening (Mon - Thurs) during low season. Unfortunately we are unable to offer this service during peak season due to work load.
What do you need to set up?
We require relatively flat ground to work from, access to a nearby domestic plug and gateway access of 2.5m.
Do you have the capacity to cater all day – canapes, wedding breakfast and evening?
Yes, we can cater for the whole of your wedding day! As well as pizzas we have a Mediterranean mezze menu available which is perfect for sharing, and we also have additional street food menus. Just drop us an email to request.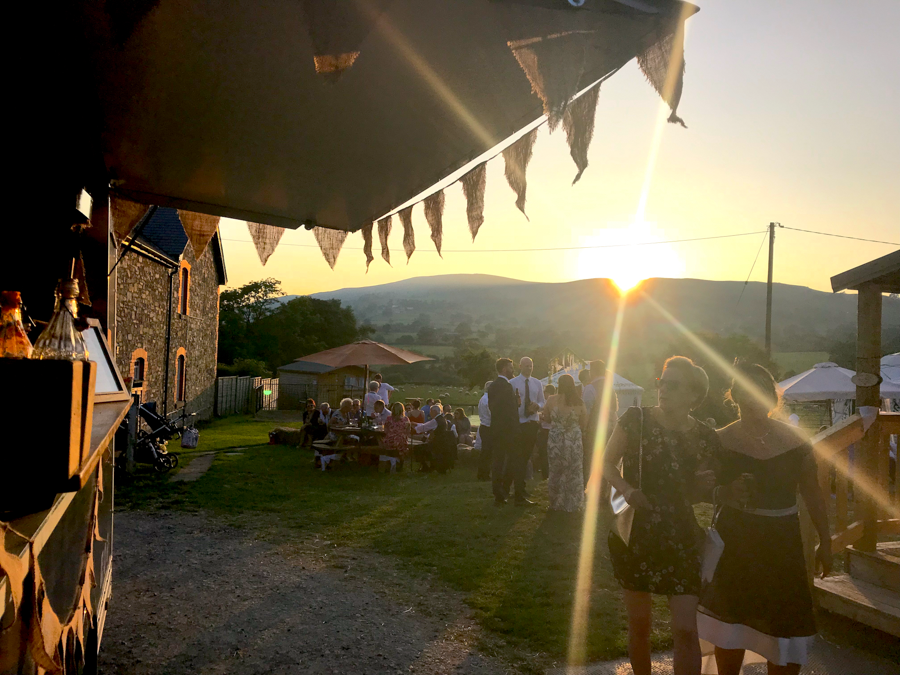 Do you have public liability insurance & food safety certificates?
Yes, we have PL up to £10,000,000, 3 staff trained to Level 3 in food safety, 2 at level 2 and the rest at level 1 as standard. We are also registered with Shropshire County Council and have been awarded a Level 5 hygiene rating for 8 consecutive years.
We have recently taken the necessary measures to also help safeguard against Covid-19 transmission by becoming Covid-19 Safety Trained through the NCASS.
What makes you better than other street food vendors?
Our experience in the wedding and events industry where we have catered at a variety of different locations and venues. But also our cheffing backgrounds and our experience within the hospitality trade before we started our own business. Not forgetting our actual pizzas; we have worked hard to perfect our recipe and are proud to produce some incredibly tasty Neapolitan pizzas...see below!
'Booked these guys for our evening wedding food and so glad we did. All dietary requirements were catered for and everyone was commenting how delicious the pizzas were. I didn't even notice they'd arrived until I started smelling the pizza oven. Staff were happy and friendly and the van created a nice buzz outside. Highly recommend!'
'Amber's Wood Fired Kitchen catered our wedding for the evening and the pizzas were INSANE! We first tasted them at a wedding fair couldn't wait to have another one on the day. So many guests mentioned to us how incredible the pizzas were - we had gluten free guests and vegan guests who were so happy they could be catered for so easily. The team even packaged up any left over pizzas and put them in the venue kitchen for us - something they didn't have to do and really made a difference to us at 2am :D Thank you so much guys you smashed it xxxx'
If you're still looking for a caterer for your wedding or event next year and beyond, you can get in touch HERE!
Pizza + love x