Blog
Wedding Pizzas ~ Pizza Weddings!
Published:
Modified:
We may be busy on a rotation of pizza collections and deliveries but that hasn't stopped us from missing wedding season!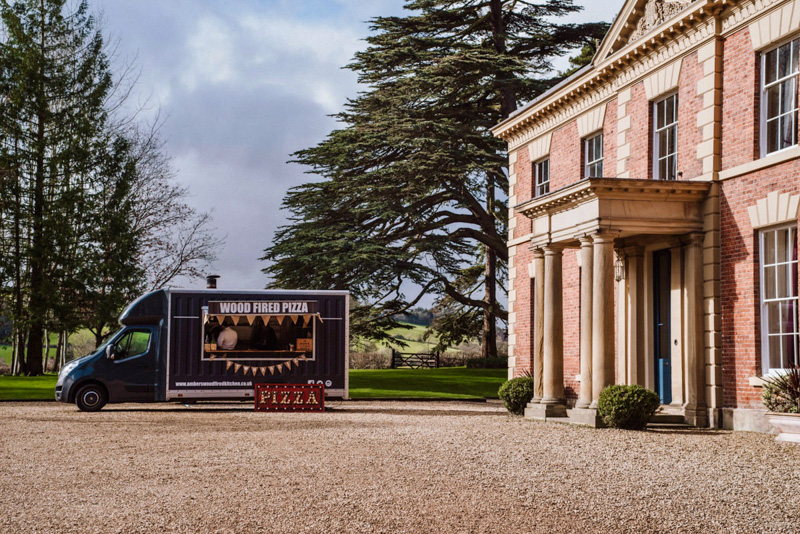 Weddings - we miss you!
We've been busying ourselves over the last couple of months, cooking and delivering wood-fired pizzas to our locals in Shropshire and Mid-Wales. This has been an amazing and humbling experience, and while it might be easy to settle in to our 'new norm', every weekend we can't help thinking about the weddings and events that should have been taking place.

We've been catering weddings for 8 years now, serving up a variety of menus ranging from wood-fired pizza, colourful mezze banquets, informal street food, gourmet burgers, and wood-fired flatbread wraps, but we're missing their presence in 2020!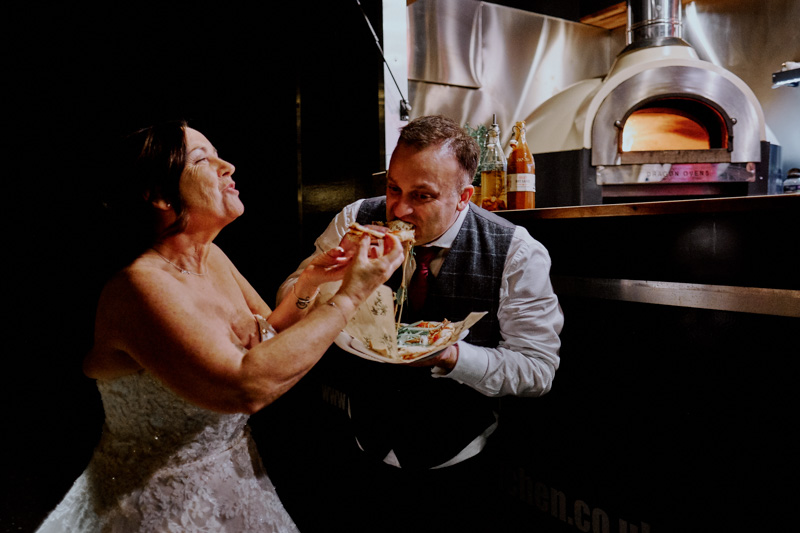 Our favourite thing about catering for weddings (aside from it reminding us of our own special day), is feeding people and seeing their reaction when they eat our pizzas fresh out of the oven. Wedding days can be long for everyone and guests often need to re-fuel in order to hit the dancefloor for the rest of the evening!

At Amber's Wood Fired Kitchen we can cater for weddings of any size, whether that's for 50 or 250 guests. We arrive at the venue in our pizza van at the agreed time, before stoking up the fire and waiting for the hungry mob to spot us! Guests can wait and watch as their pizzas cook in front of them in our amazing wood-fired oven (cooking time is approx 1 min).

We pride ourselves on using ingredients of the highest quality to create the most authentic Neapolitan pizzas. Our fresh ingredients are locally and ethically sourced where possible and our flour, tomatoes and olive oil are all specially chosen to ensure that our dishes always burst with flavour!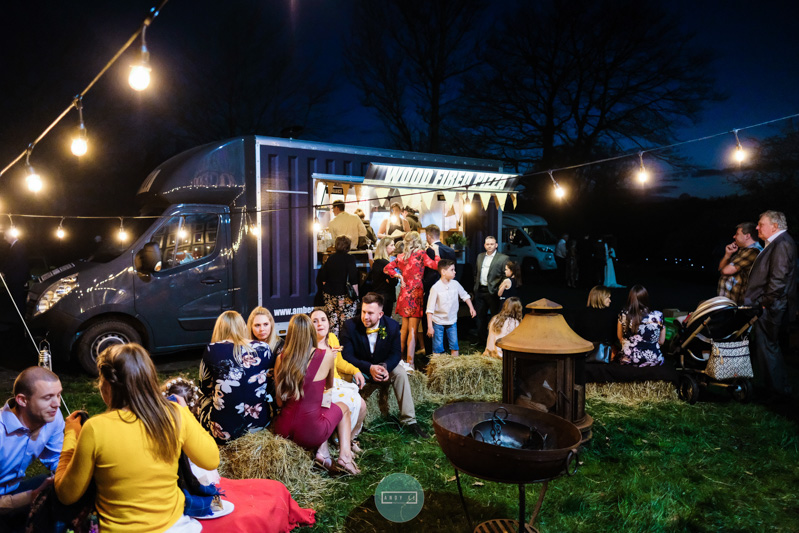 The majority of couples will book us because they are foodies themselves and love proper Italian pizza. Food is an important part of their day and we can sometimes spend up to 2 years working with and getting to know a couple, going over the plans for their big day. So when we get to see it all come to fruition and everyone is having a great time, knowing you have had a part to play in that is very rewarding.

Since starting out we've definitely seen a change in the wedding industry – there are more venues available now to suit all tastes, and budgets. This is also evident in couples' food choices – informal dining has definitely become much more popular in relation to both the wedding breakfast, where our mezze menu is popular, and the evening reception where the popularity for street food trucks has grown hugely.

With the majority of our wedding and event bookings moving from 2020 to 2021 (and beyond), next year is looking likely to be another busy one which we are really looking forward to. If you're interested in booking Amber's Wood Fired Kitchen for your wedding or event, please do get in touch – we'd love to hear from you!
Pizza + love x